Another summer, another Summer Eights bumps race on the Thames! This year, I rowed in the 2nd men's boat and coxed the 3rd women's boat. M2 bumped each of the four days, but our Friday bump was ruled invalid by the race authorities and a bump awarded against us instead. (Apparently, we bumped a bit too hard.) Still, we moved up through division 4. The W3 crew had a bit of a rougher time, being bumped on Thursday and Friday, but with very strong row-overs on the Wednesday and Saturday races. Saturday was particularly impressive, as the ladies recovered from a crab to hold off and ultimately pull away from what looked like an inevitable bump.
Wolfson's flagship crews also did quite well this Eights, with the men holding their position of fourth on the river and the women bumping up to the head of division 2.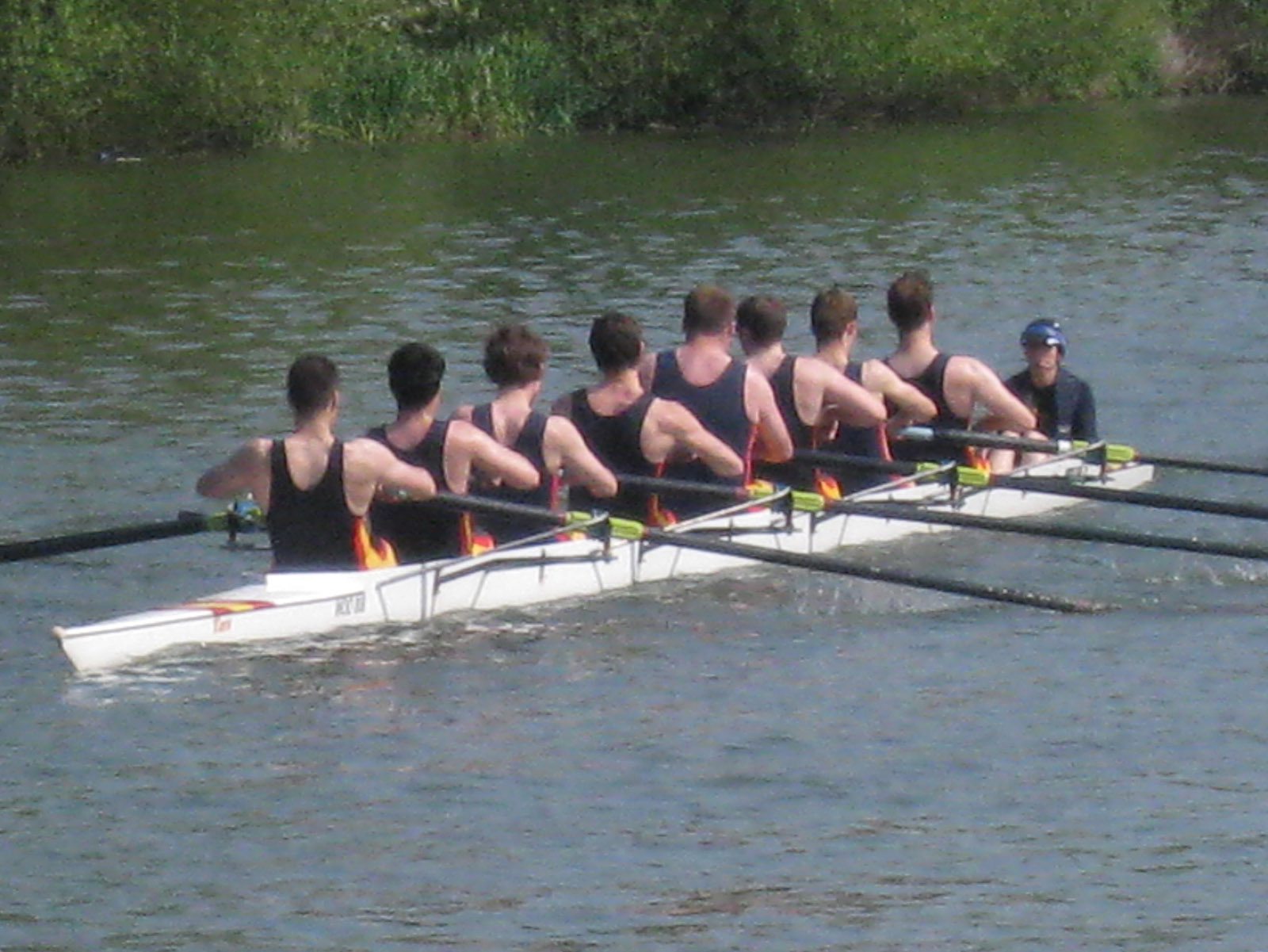 These pictures are courtesy my parents who were visiting for the race!