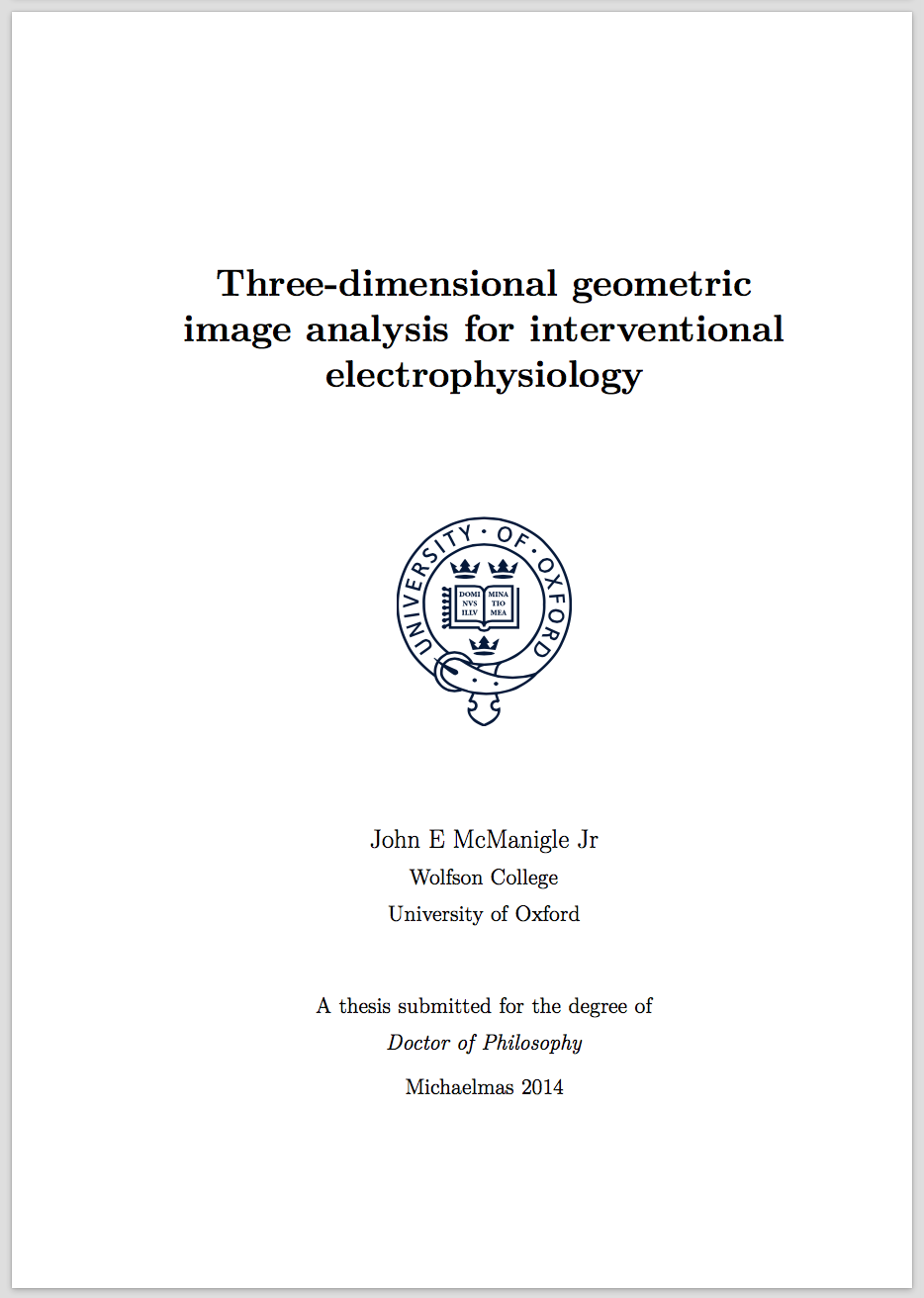 As anyone who has written a thesis will tell you: Like it or not, at some point in the writing process, you will spend far too much time tweaking a minor formatting issue. Thankfully, typesetting tools like LaTeX can minimize this headache by providing consistent, structured formatting.
LaTeX and similar tools follow a "what you see is what you mean" model, unlike Microsoft Word, which is "what you see is what you get". When you're starting a new section in a LaTeX document, you don't click bold and increase the font size. Instead, you type \section, and the engine automatically assigns a section number and format, updates the table of contents, and even adds within-document links. This all sounds complicated, but if you've written HTML, you know the idea. (Word power-users will reply that Word has similar tricks up its sleeve. This is true, but LaTeX explicitly separates text from layout, preventing a lot of the "gremlins" that creep into Word documents.)
Of course, this paradigm creates a significant disconnect between the text you type and the beautiful PDF document that results. This is where a good template comes in. It defines everything from how the title page is laid out to what the page header looks like in the bibliography. For a LaTeX user (and anyone writing a document as long as a thesis should be), a good template is everything. I was lucky enough to find a template that Sam Evans adapted for social sciences use based on the original maths template by Keith Gillow. I wound up making my own modifications, and re-packaged the template for posterity.
Download the Oxford thesis template here.
If you prefer, you can also view on GitHub.