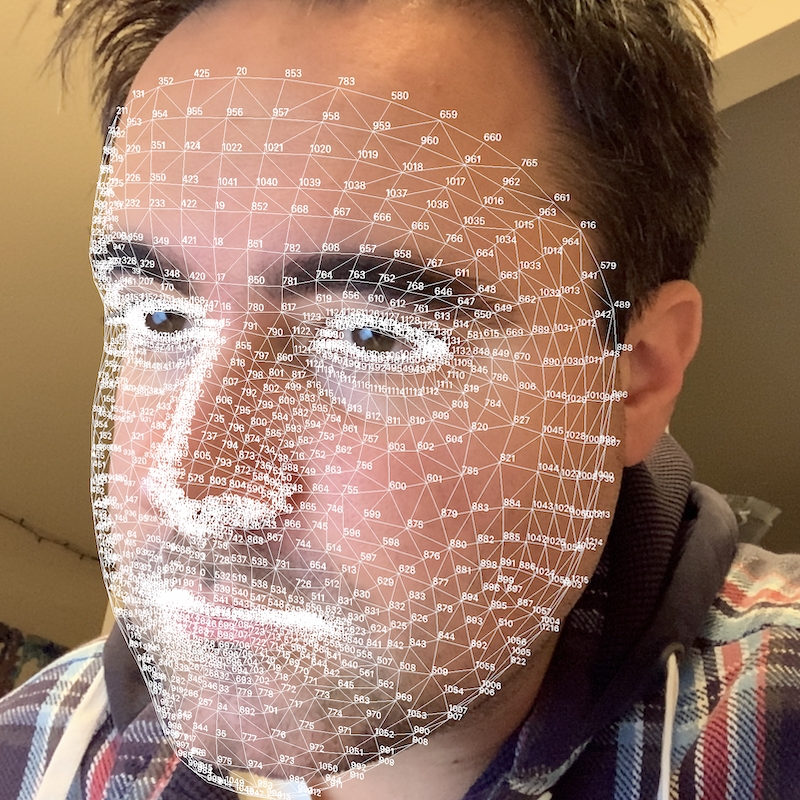 I'm currently working on a project that involves face tracking, and as a first prototype am using the built-in features in the ARKit library, Apple's augmented reality API for iOS.
Using a device with a front-facing TrueDepth camera, an augmented reality session can be started to return quite a bit of information about faces it is tracking in an ARFaceAnchor object. One of these details is the face geometry itself, contained in the aptly named ARFaceGeometry object. For those who care about face shape landmarks, the 1220 individual vertices (points) can provide a wealth of information. However, there is little to no published information on which vertex corresponds to what point on the face.
While keeping in mind that this means these vertices could easily change in future versions of ARKit, I've taken the liberty of labeling points in case it is helpful for a future developer.
Update: A few people have asked how I generated this map. Details below.