Fresh from our adventures in Santorini, we flew to Milos, a smaller Aegean island with a population of about 5000, and gorgeous beaches. We checked into our lovely windmill and (after a brief adventure figuring out driving manual transmission) headed out to explore the island!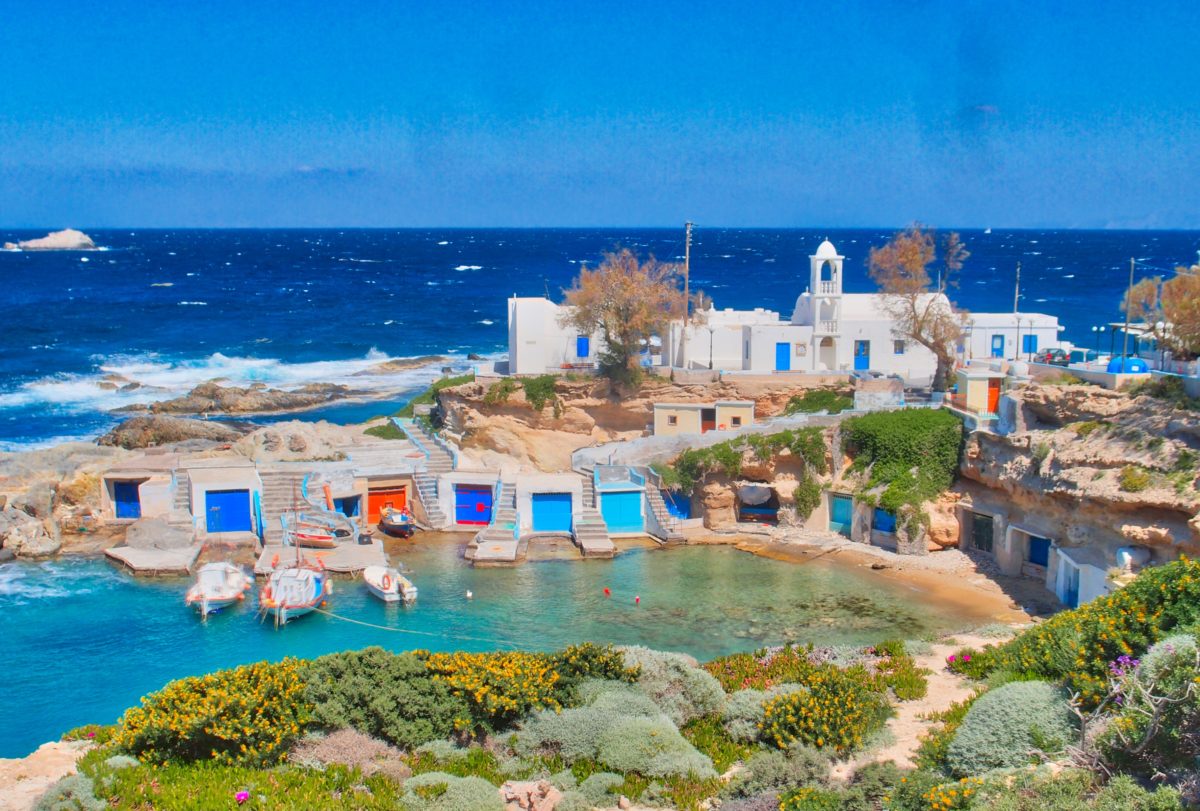 Our first stop was Sarakiniko Beach, with stunning rock formations that look like a lunar landscape.
Next, we went to explore a couple of the nearby towns: Mandrakia, a tiny but colorful fishing village, and Plaka, the chief town with narrow roads weaving between hills.
The next day, we went out to explore a few more beautiful beaches! We started with Paliochori beach, with towering, colorful volcanic cliffs and a beach of smooth pastel pebbles. It has a few small hotels and restaurants on the beach, but early in the spring we had it all to ourselves!
We finished up by taking a look at Firiplaka, possibly the most beautiful beach on the island. Then we climbed down the rope and ladder to the "secret" beach Tsigrado.
Finally, we drove the Panda back to our windmill and prepared for the final leg of our trip in Athens!