This May, I was lucky enough to get one more trip across the Pond to visit with Leah and celebrate her birthday. We spent a few days driving across Iceland, where we did some whale and puffin watching, hiked and did a bit of ice climbing on the Sólheimajökull glacier, visited the Reynisfjara Black Sand Beach, wondered at the ice "diamonds" in the Jökulsárlón glacier lagoon, and stopped for a dip in the Blue Lagoon. Then we flew back to England, where I spent a couple of days in London meeting Leah's classmates and friends, and a couple of days in Oxford, where I taught her to punt and introduced her to the joys of Summer Eights!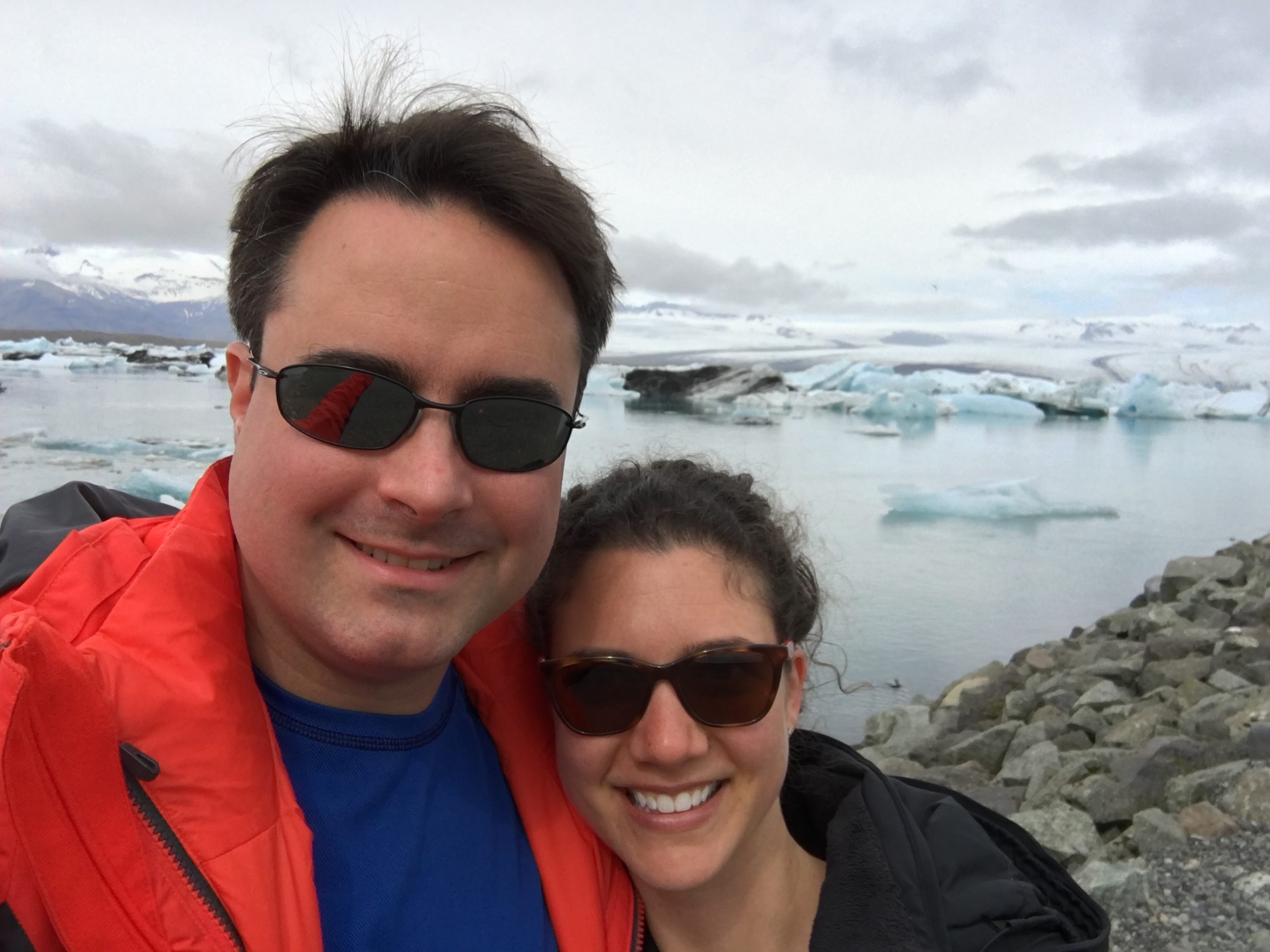 We arrived on May 25 and immediately headed to the Old Harbor to jump onto a RIB boat and do some whale and puffin watching. We saw plenty of adorable puffins and Minke whales.
The next day, we set off for our drive across the south coast of Iceland. Our first stop was Seljalandsfoss waterfall, a gorgeous falls just off the Ring Road.
Next, we carried on to our hike and ice climb on the Sólheimajökull glacier, which is an extension of Mýrdalsjökull, the fourth-largest icecap in Iceland. Sadly, the glacier is receding quickly in a warming climate; we lose 200 feet every year.
After the hike, we continued our drive out to the black sand beach at Reynisfjara and the "diamond" beach at the Jökulsárlón glacier lagoon, named for the ice "diamonds" that break off of the glacier and wash up on the beach. Even though this wasn't prime diamond season, the beach was dazzling and the lagoon was an icy wonderland.
Some of the most dazzling views in Iceland weren't at a landmark we were aiming for, but just in the varied landscapes we passed through on the drive.
On Monday, we drove back to Reykjavík and enjoyed a soak at the Blue Lagoon before heading to London on Tuesday.
In London, we had a birthday party with Leah's coursemates, had high tea at the Kensington Palace Pavilion, and visited the Wellcome Collection.
Finally, we set off for the last leg of our trip in Oxford, where we had (more) tea at the Grand Café and watched (and announced!) a bit of the Summer Eights races.
We also managed to teach Leah to punt on the Cherwell, where we also saw some (now controversial) "trashing" celebration of the end of exams.
Finally, I flew back to Durham to continue to learn some regional anesthesia, but with puffins still close to my heart.