The last stop on our Portugese adventure was Lisbon, the capital of Portugal and one of the oldest cities in the world — pre-dating Rome by centuries.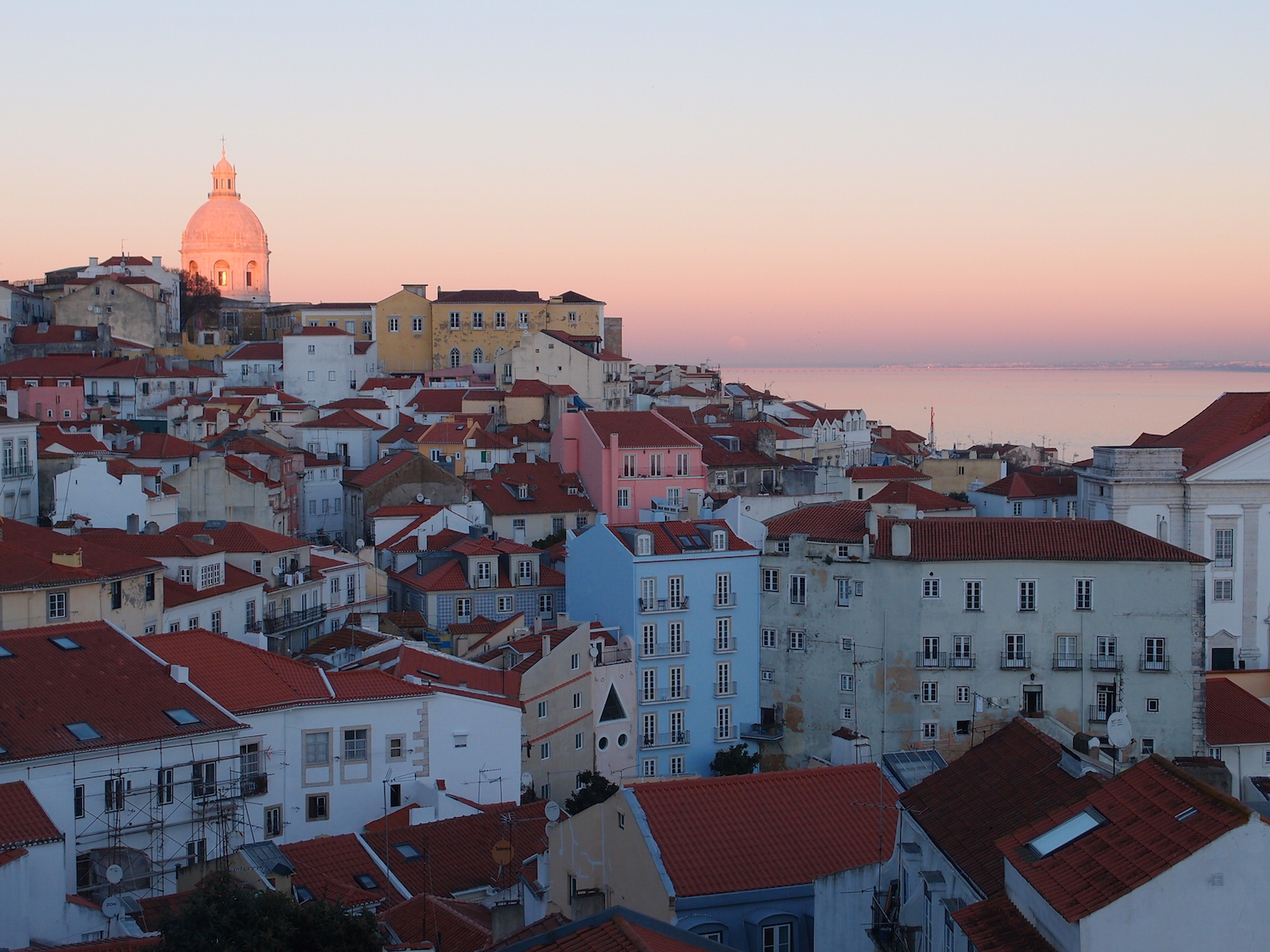 Upon arrival, we visited the Sé de Lisboa. While construction of the current cathedral began in the 12th century, Lisbon has been home to a bishop since the 4th century — well before the Moorish period. Given the number of earthquakes in the intervening period, the cathedral now represents a mixture of styles spanning Romanesque, Gothic, Baroque, and Neoclassical.
The next day, we trekked up to the Castelo de São Jorge, a fortification likely first erected in the Roman period. The castle was built by the Moors and used to hold the city until it was taken in the Second Crusade. The castle went on to hold strategic value through the 16th century. It is now a national monument and tourist site, which features a periscope-style camera obscura offering views of the city.
As in Sintra and Porto, some of the most striking scenes were found in just wandering the city…
On our penultimate day, we visited the Oceanário de Lisboa, the biggest aquarium in Europe. There, we befriended two sea otters, Eusébio and Amália, as well as penguins, puffins, and all manner of sea creatures!
Finally, we met up with a fellow Wolfson Rower, Mariana, and her husband Francisco. They introduced us to the delicious Pastéis do Belém, showed us around the Mosteiro dos Jerónimos and its church, and took us to see the beach before dropping us at the airport.
This was really a fantastic journey, and the perfect way to start the new year!