Fresh from our Sintra travels, Sabine and I set off for Porto, a city dating back to the Roman Empire and now famed for port wine and beautiful bridges.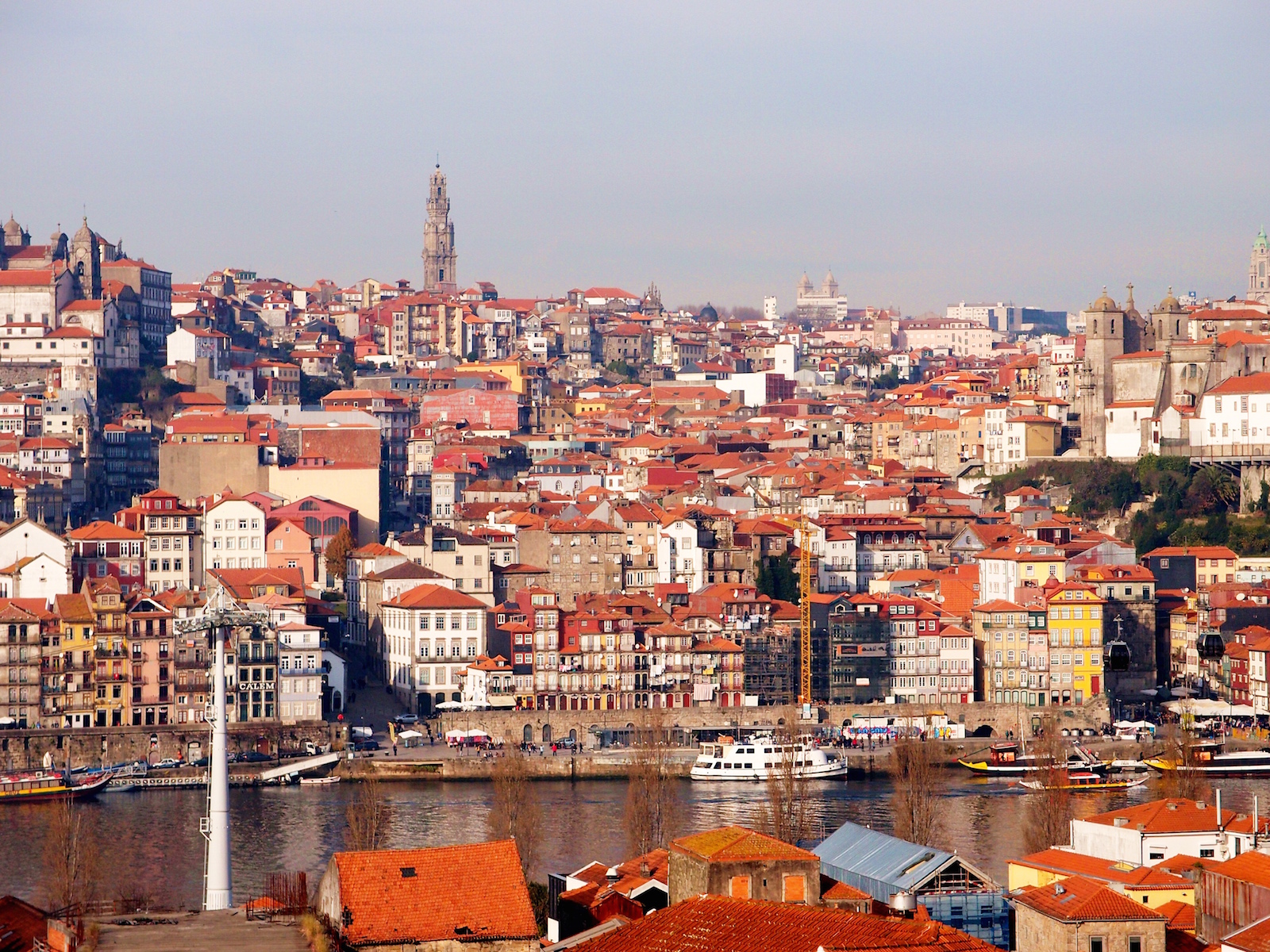 We arrived on New Year's Eve, and walked down to the Sé do Porto to watch the fireworks. We didn't get great pictures of the fireworks, but the streets were lively and from the cathedral we could see fireworks from uptown as well as those over the river!
With the new year in hand, we went to visit Igreja dos Clérigos, an 18th-century Baroque church with a stunning tower that can be seen over much of Porto. The church was designed by Nicolau Nasoni, an Italian artist and architect who spent about thirty years working in — and is practically considered a patron saint of — Porto. Below are some pictures of the church itself, as well as views of the city from the impressive tower.
Not wanting to miss the export Porto is best known for, we crossed the Rio Douro and took a tour of Taylor's port cellars ("port caves" in Portugese). The tour itself was interesting — we learned to our great surprise that port wine goes well with chocolate and blue cheeses — and as impressive were the views of Porto from across the bank, the friendly peacock we met, and the ride back to the bridge on the funicular.
The next day, we took a short cruise down the Rio Douro, and learned firsthand why Porto is called the City of Bridges.
After disembarking, we walked along the riverbank until we found the Igreja de São Francisco, a renowned Gothic construction with beautiful Baroque interior. Dedicated to St. Francis of Assisi, the church has an intricate gilded nave with other chapels in different styles.
While the various churches and landmarks were beautiful, some of the most striking scenes in Porto were found just wandering the streets. Street art — from the iconic giraffes to political statements — was ubiquitous, and tall residential blocks on steep grades had a sharp beauty to it.
After many great wanderings, and visits to some very old book shops, it was time to head off to Lisbon to conclude our grand Portugal adventure!