After a December of intense (and often frantic) thesis-writing, Sabine and I snuck off to Portugal to welcome the New Year. We had a chance to explore Sintra, Porto, and Lisbon over our journey. Because of the outrageous number of pictures, each city will be covered in a separate blog post.
We set off on December 27, flying from Heathrow to Lisbon before grabbing the train to the historic town of Sintra. Sintra is full of history, from the medieval Moorish Castle to several nineteenth- and early twentieth-century palaces.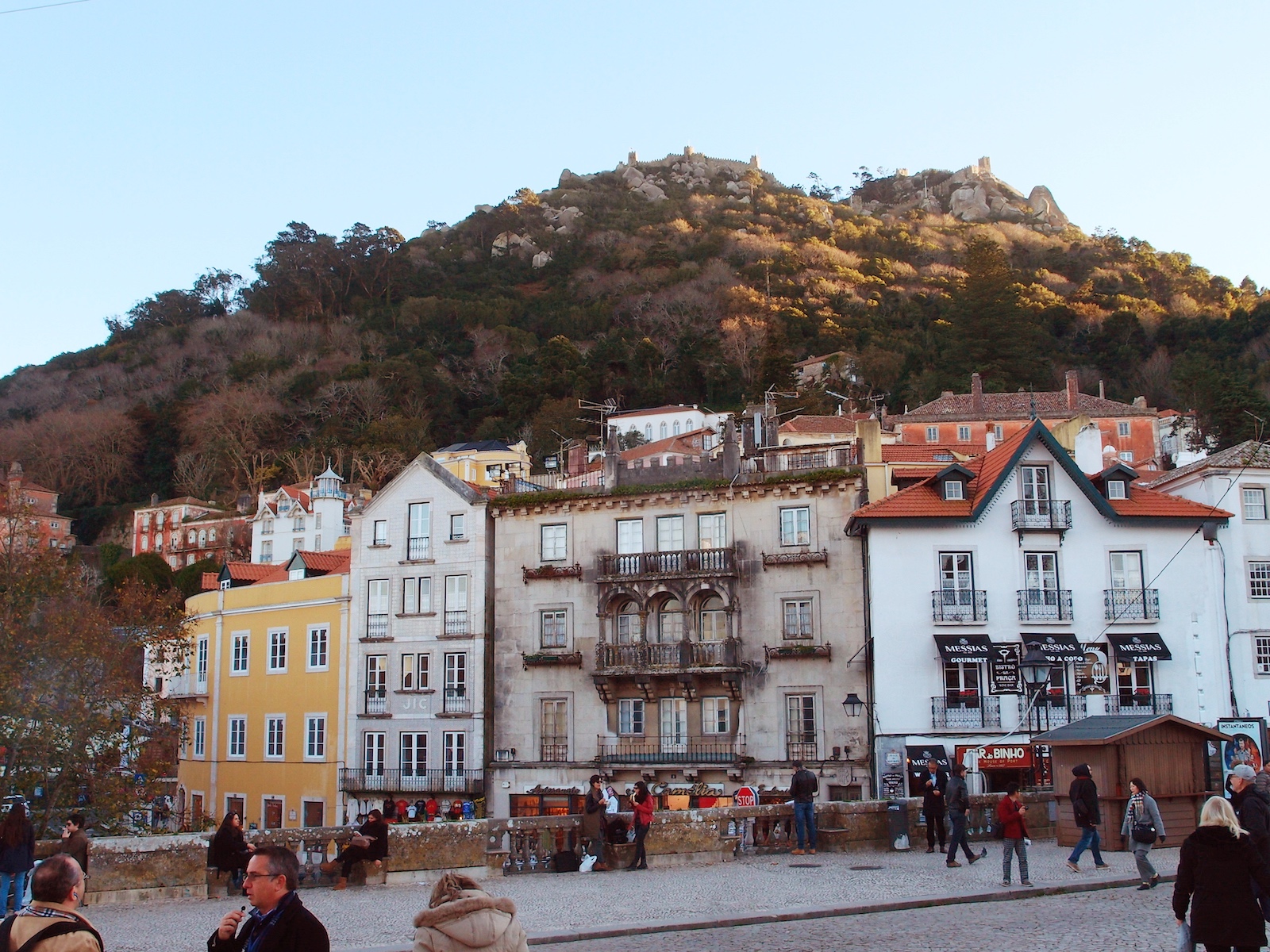 Upon arriving, we set out to explore Sintra's Palácio da Vila, the best-preserved medieval Royal Palace in Portugal, now a museum. A palace at the site is referenced in 10th century writings as in use by the Moorish rulers at the time, and was captured by Alfonso I in the 12th century. The current structure dates to construction campaigns in the 15th and 16th centuries, and features beautiful tilework and prominent kitchen chimneys that mark the skyline.
On the 28th, we made the climb to the Castelo dos Mouros, 800 feet above the town. Built by the Moors in the 8th and 9th centuries, this hilltop fortification served to protect the local agricultural population. After the Reconquista, the chapel within the castle became the parish seat and was refortified. It remained religiously important until the 19th century, and its tourism potential began to be realized with modifications in the 20th century. The structure remains very impressive, giving a clear view of the sea and battered by wind breaking on the hilltop.
From the Moorish Castle, we hiked over to the nearby Palácio Nacional da Pena. This 19th-century Romantic palace was the site of a modest monastery until it was damaged by lightning and an earthquake in the 18th century. After taking a liking to the site, Ferdinand II transformed the remains into an impressive summer residence in the mid 19th century. When we visited, the hilltop palace was being buffeted by winds and enveloped in fog, lending a sense that beyond the various ledges lay nothing at all.
The grounds of the Palácio Nacional da Pena were beautiful, and even included some miniature turrets for the enjoyment of the local ducks.
On the 29th (my birthday!) we went to see one of the most surreal Sintra spectacles, the Quinta da Regaleira. This estate, built by the eccentric António Augusto Carvalho Monteiro, incorporates symbols related to alchemy, Masonry, the Knights Templar, and the Rosicrucians throughout its 4 hectacres of ritual wells, tunnels, grottos, and grounds.
Our last stop in Sintra was the small Natural History Museum tucked away near the Palácio da Vila. This had quite a few little exhibits, and some fun reconstructed dinosaurs.
Finally, below are a few pictures from wandering around Sintra.
After a great few days in Sintra, we moved on to adventures in Porto!