Our final stops on the graduation trip were Florence and Milan. In Florence, we had a packed day of museums, seeing the Museo Galileo, the world-famous Uffizi, and the Galleria dell'Accademia, which holds Michelangelo's David. In Milan, we took a walking tour of the city and saw Leonardo da Vinci's Last Supper. Finally, having had all of the adventure we could take in one trip, we flew back home to the States.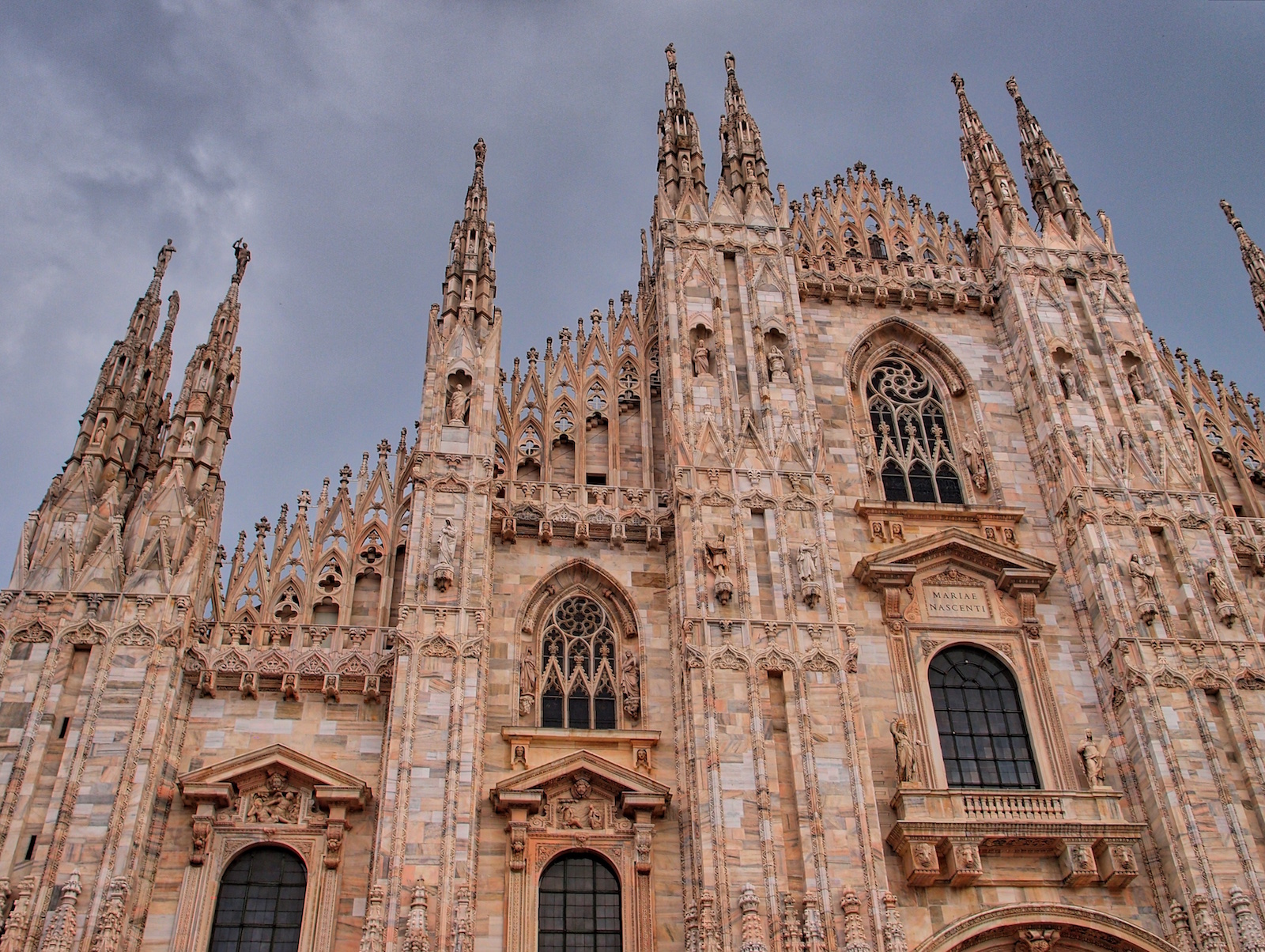 Florence
In Florence, we stayed near the Piazza della Signoria, the historical center of the Florentine Republic and continuing hub of the city. To my personal great amusement, Jan Fabre's Searching for Utopia, a bronze statue of a giant turtle being ridden in equestrian style, was exhibited during our visit.
Our first museum stop was the Museo Galileo, which holds an impressive array of early scientific instruments. The collections are laid out to show the parallel development of computational, optical, nautical, and astronomical instrumentation and theories. The artistry of these pieces was as impressive as their function.
Our next stop was the Uffizi Gallery, the highly decorated offices of the Medici family turned museum.
Finally, we visited the Galleria dell'Accademia, home to Michelangelo's famous marble David.
Milan
The last stop on our trek through Italy was Milan, Italy's business center. Our tour began with Leonardo da Vinci's The Last Supper, a stunning piece of history to see in person. We continued to the brick Sforza Castle, the beautiful Galleria Vittorio Emanuele II shopping center, and finally the expansive Milan Cathedral.
With this beautiful conclusion to our adventures through Italy, we headed home, back to "real life".