The day after the Oxford degree ceremony, my parents and I flew from London to Naples to begin our whirlwind trip through Italy. We started in Naples, and spent a day exploring the ancient Roman city of Pompeii. The next day, we set off for Rome, where we toured the Colosseum, the central Form area, and Vatican city before continuing on to Florence and Milan!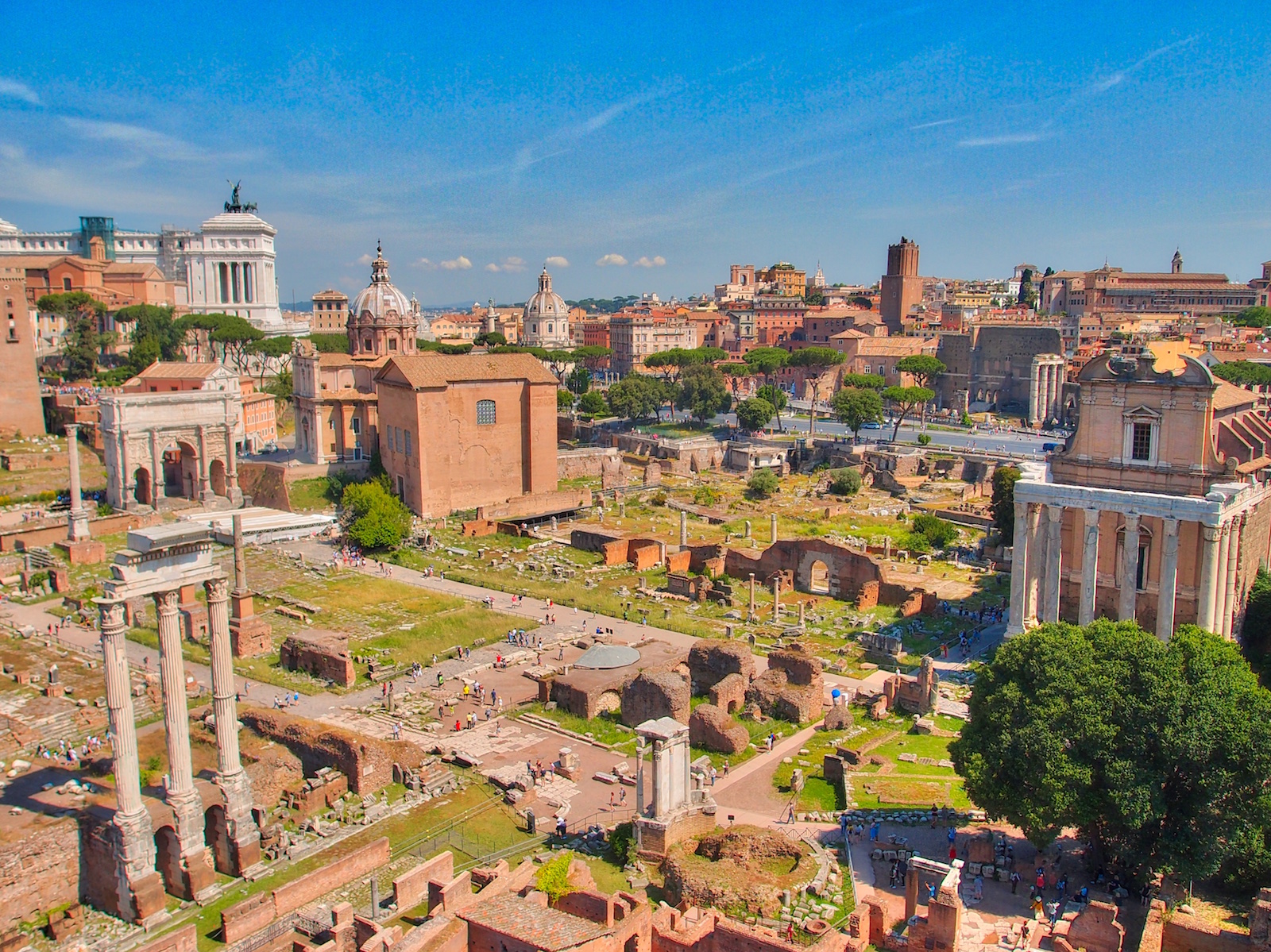 Pompeii
In Naples, we stayed at an apartment next to Piazza San Domenico Maggiore, where we enjoyed delicious Neapolitan pizza and impromptu music and circus gatherings by local university students. We spent one day exploring Pompeii, the ancient Roman city buried in ash by the eruption of Mount Vesuvius in 79 CE. Seeing this vast site up-close, and seeing the similarity in structure and function to modern-day cities, was striking. It was also interesting to hear about the various modifications that were made to the site throughout various times, from Mussolini's decision to erase certain "mundane" spaces from the houses to the current installation of Igor Mitoraj Tindaro's bronze statues there.
Several pictures are below. At Pompeii and much of the rest of the trip through Italy, I played quite a bit with high dynamic range imaging, using the Aurora software package to combine multiple exposures into (perhaps overly) vibrant images.
Rome
In Rome, we stayed next to the fantastic Piazza Navona, in the heart of the city. On arrival, we walked through the Castel Sant'Angelo, and toured the Colosseum and central Forum area on our second day. The third day in Rome, we toured Vatican City before departing for Florence and Milan.
A few pictures from wandering around Rome, including around Piazza Navona, the Supreme Court of Italy, and the Altare della Patria monument to the unification of Italy:
Upon our arrival, we had the good luck to stumble into the Castel Sant'Angelo, originally built as a mausoleum for Emperor Hadrian and his family, and later developed into a papal fortress, complete with papal apartments and a secret tunnel to the Vatican.
The next morning, we set off on a tour of the Colosseum.
That afternoon, we toured the central area of Rome, including the Forum, the House of the Vestals, etc. The tour ended in the church of San Pietro in Vincoli, which holds Michaelangelo's Moses and two sets of chains believed to have bound St Peter at different times and miraculously fused when brought together.
Vatican City
On our final day in Rome, we toured Vatican City, starting with an early morning entry to the Sistine Chapel. The tour continued with the Vatican Museum, the public portions of the Vatican Library, and St Peter's Basilica.
Finally, we set off for our last stops, Florence and Milan!