Today began with a trip to St. John's College for the annual Biomedical Imaging Festival. There were a number of excellent speakers and some very interesting posters, and it was nice to begin to put names to the faces of some of the people with whom I'll be working over the coming years. A few pictures at and around St. John's:
The day continued with an introductory meeting of the Oxford University Gliding Club, where a glider was showcased and signups were taken. Add one more set of adventures to come this year!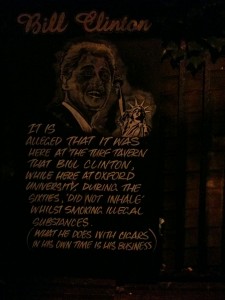 And finally, the evening ended with one of the other NIH/OxCam scholars introducing me to the Turf Tavern, possibly the most famous pub in Oxford and the very place where President Clinton allegedly did not inhale.