The coming of Trinity term means the Oxford spring ball season. I was lucky enough to attend the Keble College Ball with a few friends from that college. Keble College is new by Oxford standards, established in 1870. When it was built, Keble's brick structure, though now regarded as quite magnificent, was considered a bit of an eyesore. A secret society was formed at St. John's College, dedicated to the brick-by-brick destruction of Keble. Membership in the society was secured by presenting the elders with a brick taken from Keble. General wisdom is that this secret society is still alive and well.
The Keble ball took on a Sherlock Holmes "Scandal in Bohemia" theme, and a festival atmosphere predominated the Keble quads. Food and drink were plentiful, as was dancing and friendly company.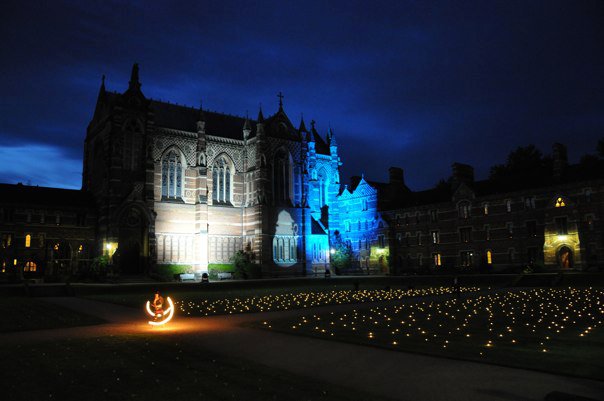 Pictures by the lovely and talented Anna Schrade.