This year's novice rowing term was a bit of a struggle, as the river was often closed due to flooding. Just when it looked like the conditions would allow the Christ Church Regatta (the main event of the year for novices) to go ahead, torrential flows from upstream resulted in catastrophe, including a Somerville College boat snapped to pieces. The regatta was canceled.
Regardless, Wolfson came out of the season with a strong fighting spirit. One of the men's novice boats was in the only division to race in Christ Church Regatta before disaster struck. The women's first novice boat performed well in Nephthys Regatta and then was victorious in a mini erg race organized by University College when Christ Church Regatta was canceled. And of course, the friendships formed and boat club dinner festivities made the season an unforgettable one.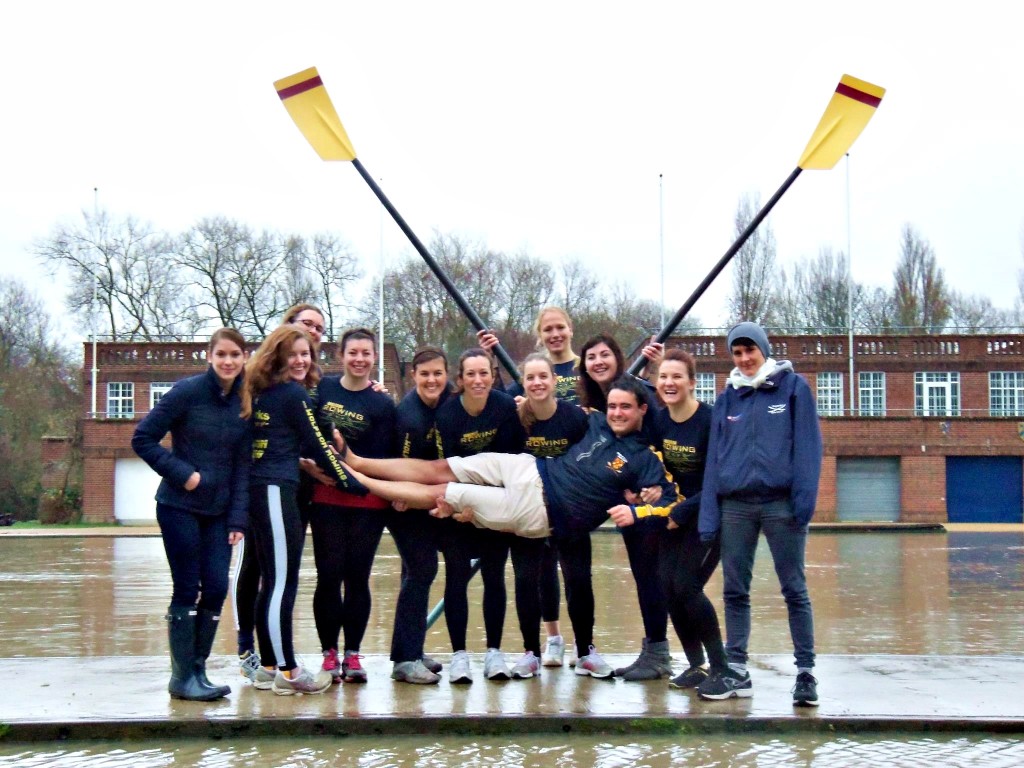 Finally, in my never-ending quest to learn to scull competently, one of the Wolfson women and I entered the Isis Winter League A head race in a double scull. Wolfson's official race report states:
Wolfson also entered a mixed double scull of Evan Easton-Calabria and John McManigle. Despite having never trained together, and the fact that John is not a competent steersman, they managed to complete the course twice without collision or capsize. They finished both races in just over 7 minutes, and hope to improve their line and times by IWL B.
Sadly, IWL B was canceled due to flood, but we did improve in the few outings after our first race. We like to believe we still live up to our motto, "Strong but Unpredictable."