For the winter holidays this year, my brother visited from the States. He's also a Duke medical student, currently on his third (research) year. We did a bit of local touring in Oxford and London with Evan and her sister Lena, had Christmas dinner with Elo and Richard, and then set off to visit our cousin in Italy. Pictures from Italy will be in a post to follow, but below are some of the Oxford and London adventures.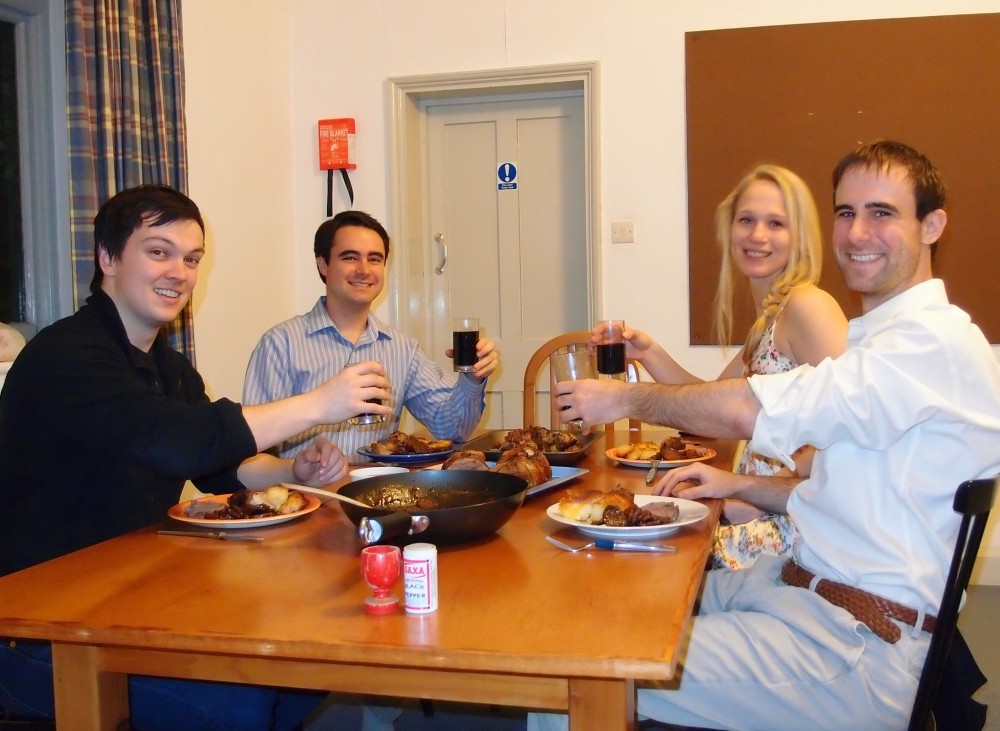 On the 22nd, we went in to London to see some of the typical touristy spots, including a Winter Wonderland themed Christmas market in Hyde Park:
On the 23rd, we joined Evan, Lena, and Zoe L on a trip to London to visit the Imperial War Museum and otherwise wander. These pictures also include Zoe's sidewalk sandwich-making skills:
On the 25th, I took a walk through the flooded University parks and then Bill, Richard, Elo, and I prepared and ate a Christmas Dinner at Wolfson:
On the 26th, we went to see The Phantom of the Opera at Her Majesty's Theatre. Unfortunately, post-Christmas traffic and a Tube strike meant our bus didn't make it there until intermission, but despite the traffic it was a very nice second act.
And finally, a couple of pictures from the hall of Christ Church on the 20th: